An infinity of blogs, dragged out of your site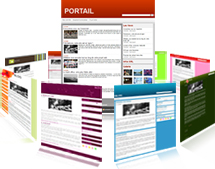 From your portal, your users create their own blog. In less than a minute, your visibility on the web enlarges.

Aggregate contents from your blog fleet to your portal and dynamize your home page.

Giving their blog adress, your users also diffuse your portal adress.
You are visible on all the blogs
An elegant and subtle way to remain visible on all your blogs is to active the Top Bar.

The top bar permanently displays your logo, above each blog of your fleet.

It also enable to brand the creation, the buzz, and moderation of the blogs dragged out of your portal.

You benefit from advertising spaces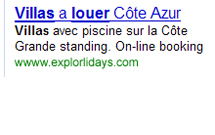 On the pages of the blog created from your portal, certain areas are reserved to you.

Use those areas to diffuse your advertising, classified ads, events and a lot more. Those pieces of information will be visible on the whole blog fleet.
A blog fleet that suits you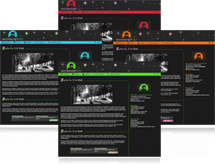 By default, your users create their blog from the WMaker templates.

You can go futher and propose them fully personalised templates.

Recreate your graphic universe, your users will take charge of diffuse it through their blog.