Your content. Accessible anywhere, anytime.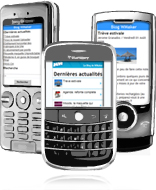 Your website is reachable whatever the time and place. Add the content on your website, and it's automatically available on the integrated mobile version.

All OS Mobiles are supported.

The mobile version automatically conforms with the mobinaute mobile browser. The more perfomant it is, the more functionnalities will be accesible from the mobile version.
Your webservices, always available
Propose your website services on its mobile version.

WMaker automatically detects your user mobile terminal. Thus, the Videos and Gallery images from your website will be displayed with the good format and resolution.

The Podcats and Schedule events benefit from an optimized display. A navigation mode plus an appropriate display lead to a even more pleasing consultation.
Mobile Advertising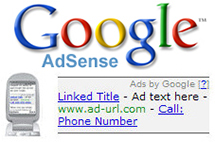 Also diffuse advertisings on your website mobile version.

It's compatible with the Mobile Google Adsense Program.
A design that suits you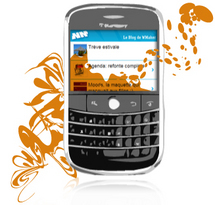 Decline your website visual identity on its mobile version. All your mobile version design is customisable. For only few clicks, you diffuse your image and graphic universe. The mobile version is making them available from any place, anytime.