Various choices for your content selection

Pick the articles from your website to constitute your newsletter.

Maybe you'd rather create a newsletter with a totally fresh and free content. It's possible of course to start from a blank page.

You want to be original, or to reach a new public? The video newsletter will fulfil your needs. Record your message and send it to your recipient. Immediate success guaranteed !
Customisable design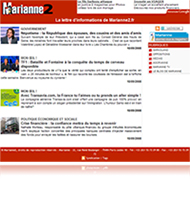 Propose an original design for your newsletter. It's always simple thanks to the Design Object technology, exclusively developed by WMaker.

No computer skills are required. The whole design customisation works graphically.

Save your work in templates and diffuse your most beautiful designs, according the current events!
A riped management of the subscriptions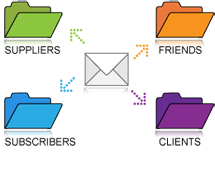 Refine your newsletter targets according to your visitors profile.

To do so, dispatch your contacts in different groups, to send the right content to the right person.

If you already have an contact list in an extern file, you can import it directly in your management interface, from the contact import/export tool.
A subtle analysis of your newsletter performances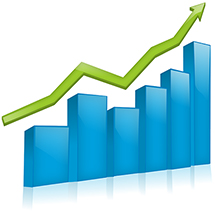 Mesure your newsletter performances thanks to our statistic tools.

Reach the number of visits, mesure the loyalty of your newsletter subscribers.

Keep archives of the newsletter you sent from your site and analyse the progresses. You will be able then to fulfil your reader needs.