Integrated and customisable video player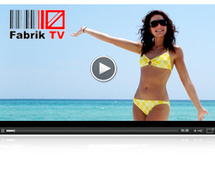 Diffuse directly your videos on your website thanks to the integrated video player.

Your video player is customisable. It enables to display your logo or your watermark.

More, you totally manage your video content. Your videos are encoded by WMaker and stocked in your management interface.
Videos are diffused on the Web, Mobiles and Rss Feeds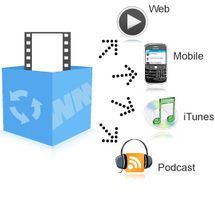 Adding a video on your website, WMaker automatically converts it to various encoding formats (.flv, .mpeg and .3gp)

So the video can not only be available on the web, but also on the mobile and iPhone versions and the video rss feed.

The encoder accepts all videos formats in input.

The play of videos in output is compatible with all platforms.
Duplication of videos to YouTube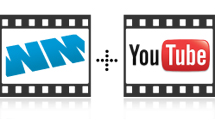 Add videos on your site, they will also be duplicated to YouTube.

You manage your videos from the same interface, and increase their visibility, all at a time!
Add advertising in your videos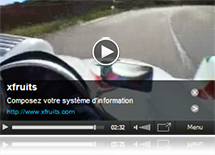 Generate incomes from your videos

WMaker enables you to insert text advertising, playing your videos.

WMaker also permits you to launch a pre-roll video advertising, just before the consulting of your videos.